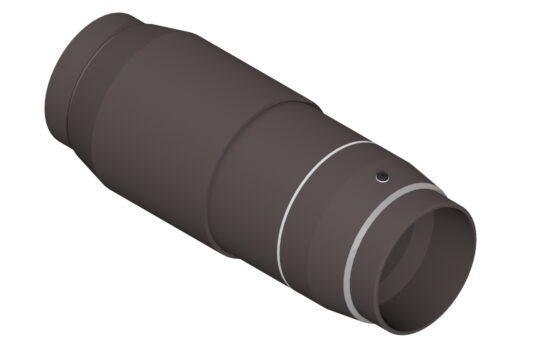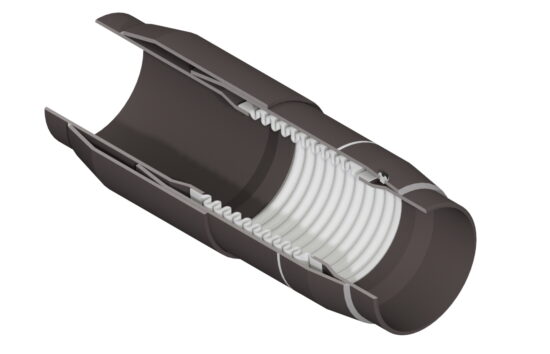 One-Time Expansion Joint is a one-off axial exspansion joint as used in district heating pipelines during start up. Variations in the temperature causes tensions and movement in the pipeline. Once the One-time exspansion joint have absorbed the movement, it has a normal function as a pipe. It is used to absorb the tensile and compresive stresses in the pipeline.
When compensators are correctly installed, pipesystem has been filled with hot water, and design pressure, they should be locked by fully weld, the non-welded end of shroud. Always remember to check installation, has been done corectly according to EN13941.
At inspection of pipeline, where One time Compensators are installed. They can be inspected trough the leak hole (Small screw in shroud), if any water is leaking trough the bellow.
ONE-TIME RANGE
Size: DN25 – DN700
Temp: 120°C +
Pressure: 25 BarG
FEATURES
Maintenance free
Sealing Shroud
Easy installation and isolation
Can be delivered with
costumized pre-settin